Each season presents a new collection of trends to be mixed and mingled in our wardrobe, but you have to ask yourself some questions. Do they fit your style? Do they work in Florida's hot, humid climate? How do you incorporate them into your wardrobe?
Trends for the season are on the runways and showing up at retailers earlier than normal. Spring fashion trends in Florida are about a lot of color this season, but its a good idea to factor in the Sunshine State's weather, too.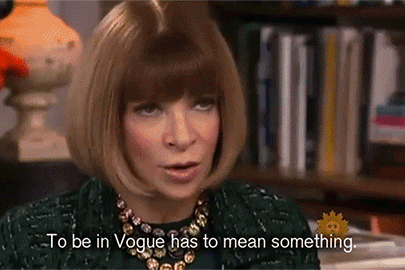 Tips for Dressing 
1.  Know what trends will actually work in Florida's heat. For instance, bold color trends like the Rainbow Bright trend works well for us while the plastic trend is just too hot to wear here. 
2. There are some trends that are "forever" trends, and we see them each season. For the spring, you can never go wrong with stripes and florals. White constantly shows itself for this season in a variety of ways; this year, it's in ethereal lightweight fabrics. For fall, animal print always works in a variety of ways. Spend more money on these forever trends and less on the ones that will come and go quickly. 
3.  Each season has a "color of the season." This year, it's coral! The spring colors come in a variety of shades, so if bright colors don't work for you, there are some neutral colors like off-white, brown, nude, and white are also in style.
4.  Runways are a show! Looks on the runway aren't meant to be worn in the real world and often don't go into production by the designer. These looks are a concept meant to be adapted and worn by real people in a real way for the real world. 
5.  Trends can sometimes be the whole look or an embellishment on an outfit. If mixing a variety of plaids on a garment is not for you, look for a plaid cuff on a shirt or on the lapel of a jacket. 
Key Trends This Spring 
For Women
Neon Bright
This spring season is full of color. Add a splash of multi tones to your outfit, color block your dress, or a add bold underpinning with a solid jacket.
Work It Out 
The athleisure trend continues this spring. A pair of trousers with a stripe down the side, a henley cut shirt in a silk or silk blend fabric, or a zipper on your fitted jacket echo this trend.
Mad for Plaid 
Mix and match various plaids or add a hint of plaid to your look. When mixing and matching, look for common colorations in the fabric; plaid is especially easy to mix and match with black and white.
Spring Florals
Spring always signals the beginning of flowers, growing up from the ground outside and bursting out of our closets! Add a bold floral or something more subtle to be on trend. 
Teeny Sunglasses
OK, this one is tough for me as I continue to be a fan of oversize sunglasses, but add this one to your wardrobe for the right occasion to update your look. 
For Men 
Suiting
Men's suits are getting looser and coming in various shades. Look for jackets that are unstructured and unlined for the more casual Florida environment. Flat front pants reign, but the legs are getting slightly fuller. 
Tie-Dye
Tie-dye prints are the rage for the spring season and perfect for us in the Sunshine State!  
Cycling Sunnies
Fashion always moving fast. These sport style sunglasses are a must-have accessory! 
High-Rise Pants
Just as the leg on the trouser is getting a little fuller, the rise is coming upward. This isn't the Ed Grimley look from Saturday Night Live by Martin Short, but it's moving upward on the body. 
Short Shorts
The length of shorts is creeping up the leg. Shorts are no longer coming below the knee, and to keep your look modern, don a pair that comes right at or above the knee. 
Here's to a trendy spring season filled with items that keep us updated and modern! Spring fashion trends in Florida bring their own set of challenges with our heat and humidity, but we got this!.
Need ideas for where to begin looking for these trends? Find shopping in Miami by registering on 305area, your free guide to the Miami area.
Cover photo courtesy of Unsplash
Comments